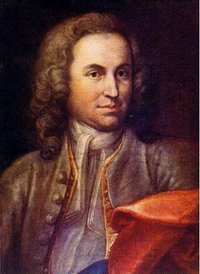 This week not only will you hear lots of traditionally played Bach, but also such novelties as Bach played on the Accordion and the Glass Armonica?
Now really, isn't that worth tuning in?
Remember, whether you are at The
Brandenburg or Brooklyn Bridge, you can tune in to MMM
streaming online by going to
www.wbtnam.org
and clicking on LISTEN LIVE.
You know our motto... Just tune in and listen.